We decided to take the next step in our development and present you with our most expected product – Paragon Hard Disk Manager for Mac! Most of you are already familiar with Hard Disk Manager for Windows or even have it installed on your PC. Now, we release Paragon Hard Disk Manager for Mac!
We developed a product that includes all the tools the OS X user needs. Everything from what's OS X is missing plus comprehensive functionality to easily manage your OS X systems, so once you start using HDM for Mac, you wouldn't have to run across the web searching for additional programs to successfully manage your Mac. HDM for Mac covers it all!
Enjoy this new powerful Mac solution!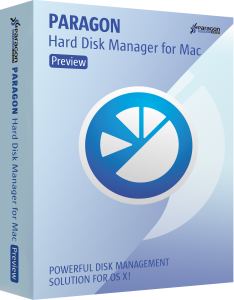 System Integrity Protection in OS X 10.11
El Capitan support;
Sector-level backup for best perfomance and backup/recovery speed;
Move, resize, undelete partitions and modify their properties;

Migrate Windows OS from one Mac computer to another;

Format volumes in any of the common file systems (NTFS, HFS+, ExtFS, FAT 16/FAT 32 and exFAT);
And much more!
Learn more about Paragon Hard Disk Manager for Mac

We would like to thank our beta-testers and everyone who supported the project – with your help we were able to gather the most valuable feedback and develop a great new product!