Yesterday at WWDC 16 Apple presented its new macOS Sierra – the spiritual successor of OS X 10.11 El Capitan. The era of "OS X" as part of the name has ended.
With the new name, macOS Sierra focuses mainly on cross platform experience, continuity, and iCloud.
To start with, Apple announced a new auto-lock feature which allows Apple Watch wearers to unlock their Mac simply by opening it or walking into its vicinity. The other newcomer is a universal clipboard – a shared clipboard between macOS and iOS that allows users to easily share text, images, or video between Mac, iPhone, or iPad.
Apple also brings Apple Pay to the web, allowing the authentication of online payments on Mac via Apple Watch or iPhone with Touch ID.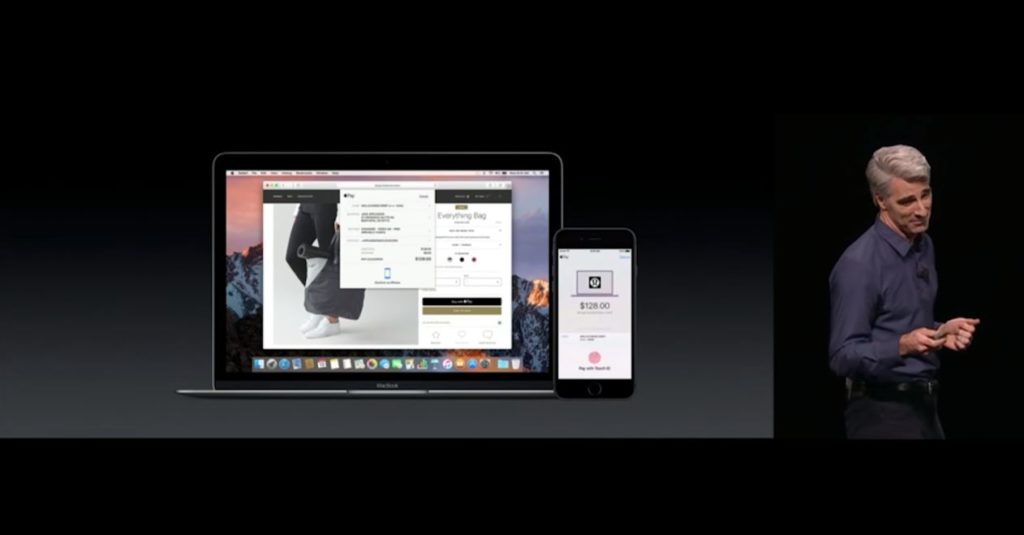 The trend is clear – Apple is trying to make the experience between devices seamless. Siri on the new macOS is the cherry on the cake. After allowing Siri to introduce herself, like it was done in the original 1984 Mac demo, Craig Federighi showed off several Siri desktop features that should look familiar to iOS users, like calling up playlists, creating tasks, or searching the Web.
Talking about iCloud, it now plays an expanded role in synchronization, making your desktop folders and files visible on other Macs and iOS devices. Another new feature called Optimized Storage can sweep through old files and move them to iCloud, thus making room on local disk space for other purposes. Moreover, it can automatically delete your trash, clear your Web history, old mail attachments, and do other behind-the-scene clean-ups.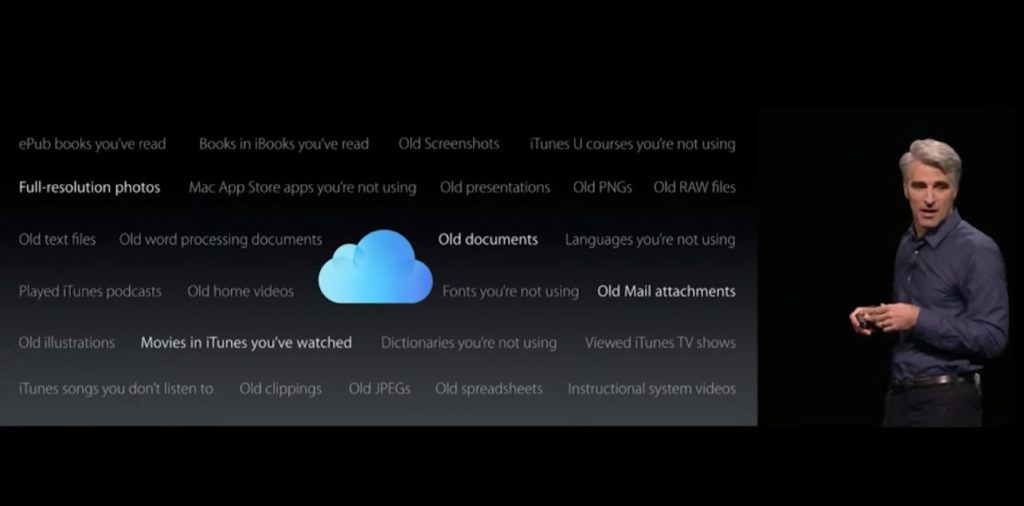 Another feature, that wasn't introduced on the presentation, is the new file system which is available in a pre-release macOS Sierra beta version for Apple developers and is scheduled to ship in 2017.
"Apple File System is a Next-Generation File System for Apple Products" – says the Apples guide published yesterday, – "HFS+ and it's predecessor HFS are more than 30 years old. These file systems were developed in an era of floppy disks and spinning hard drives, where file sizes were calculated in kilobytes or megabytes. Today, solid-state drives store millions of files, accounting for gigabytes or terabytes of data. There is now also a greater importance being placed on keeping sensitive information secure and safe from prying eyes. A new file system is needed to meet the current needs of Apple products, and support new technologies for decades to come".
Accordingly, Apple File System, or APFS, is a next-generation file system for Apple products based upon the iOS, macOS, tvOS, and watchOS software platforms, ranging from the Apple Watch to a Mac Pro. It's optimized for Flash/SSD storage and features strong encryption, copy-on-write metadata, space sharing, cloning for files and directories, snapshots, fast directory sizing, atomic safe-save primitives, and improved file system fundamentals.
In conclusion, it seems like Apple is making steps to ease the multi-platform experience. However, it takes time to reach perfection and during this lengthy journey, Paragon Software products including HDM for Mac, NTFS for Mac, or EXTFS for Mac can help you to always be on the cutting edge.