Great savings on essential software tools now until November 20, 2014!
It's Paragon Software Group's 20th anniversary and everyone gets deals! The company celebrates its 20th anniversary by giving out a 20% discount on all products, including the latest editions of its flagship tools, Paragon Hard Disk Manager 15and NTFS for Mac 12. The sale starts today and goes until November 20, 2014.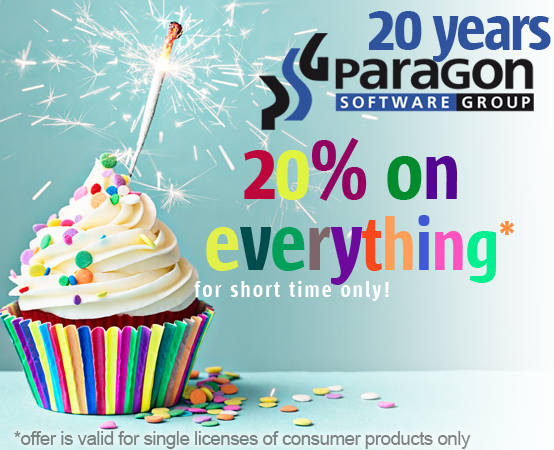 PSG was established in 1994 as a software development company with focus on data backup and recovery. Today the company is mostly known for Paragon Hard Disk Manager and NTFS for Mac – its flagship lines of data management and cross-platform software solutions used by millions of users in more than 150 countries. 20 years of PSG means 20 years of innovation and excellence in data security, system management and file system interoperability, coupled with excellent customer service and affordable prices. In addition to developing software solutions for consumers, the company's enterprise-level technologies have been integrated by such global players as Siemens, Bosch, Seagate, Dell and others.
"Paragon Software is extremely proud to be marking its 20th anniversary – a significant milestone for a software company. In addition to a comprehensive selection of essential data management tools, the company became the industry's first software developer to implement a full set of drivers with complete read/write access to partitions of all popular file systems. Thanks to our cross-platform tools, users of multiple devices seeking to solve incompatibility issues on consumer electronics can get free or inexpensive tools to accomplish these tasks," commented Konstantin Komarov, CEO of Paragon Software Group.
A special 20% off anniversary offer applies to all Paragon products and is valid until the 20th November, 2014!
Backup and Disaster Recovery Leader Addresses SMBs' Data Protection and Disk Optimization Needs with a Comprehensive Package for Windows 2012 Server Essentials Licenses
Paragon Server Essentials Bundle for Windows gives small to midsize business (SMB) customers purchasing a Microsoft Windows 2012 Server Essentials license a cost-effective yet comprehensive solution for protecting the data within their organization.
Now available, the bundle provides Paragon's SMB clients with everything they need to implement a robust, simple and effective data protection strategy with a solution that's currently being used in enterprise environments. The Paragon Server Essentials Bundle for Windows includes award-winning Hard Disk Manager 15 (HDM) server backup and disaster recovery software as well as 25 Windows-based workstation licenses configured with XP, Windows 8 or another operating system (OS).  Paragon's Hard Disk Manager also features a valuable set of disk optimization utilities including advanced partitioning, secure disk wiping, OS migrations as well as imaging and system deployment functionality at no additional charge.
Resellers interested in more information on Paragon's Pure Channel program, please visit http://paragon-downloads.com/partners/paragon-pure-channel-program or call 888.347.5462.
First with full support for OS X 10.10 Yosemite! Users of Paragon NTFS for Mac OS X 11 get a free upgrade!
NTFS for Mac 12 from Paragon Software Group is the first product to deliver full read and write support for NTFS-formatted drives to OS X 10.10 Yosemite. Eliminating boundaries between Mac and Windows operating systems, Paragon NTFS for Mac 12 achieves the speed of native drivers with test results 120 MB/sec during read and write operations on USB3.0 external media, and is the industry's fastest solution for Mac users who want to share data between Mac and Windows systems, so that the user doesn't even notice on which platform their files are.
With Paragon NTFS for Mac 12, Mac users are provided with full read and write access to Microsoft NTFS volumes, allowing for the easy transfer of existing files back and forth between Mac and Windows without additional costly hardware or software. Users of Paragon NTFS for Mac OS X 11 get a free upgrade to NTFS for Mac 12.
Paragon NTFS for Mac 12 is based on Paragon's proprietary Universal File System Driver (UFSD) technology. Paragon UFSD provides full access (read/write, format, etc.) to volumes of the most popular file systems under all popular platforms (Mac, Windows, Linux, Android and DOS). Lear more
Read the official announcement
Posted in
NTFS for Mac
by .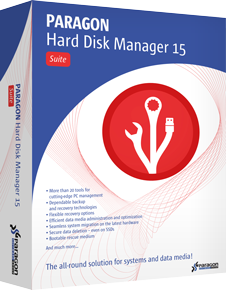 New features include embedded Recovery Media Builder 3.0, file-level backup and restore for virtual containers, agentless protection of Hyper-V guest machines. Windows 10 users get a free update with the release of the new platform.
We're happy to announce the release of Paragon Hard Disk Manager (HDM) 15 Suite and Professional – complete, all-in-one data management solutions for Windows PC users working in physical or virtual environments. The new HDM 15 lets users create backups directly in the form of virtual disks in any of the supported formats (pVHD, VMDK, VHD, VHDX). The Professional edition now delivers high-performance file exclusion filters for efficient backup and recovery operations, the capability of editing virtual hard disks, Hyper-V guest system backup, powerful scripting, and expanded support for virtual machines. Both editions allow the creation of bootable recovery media. HDM 15 Suite unites more than 20 advanced data management technologies, including partitioning, boot correction, file and image backup, disk copying, secure data wiping (even on SSDs), and flexible recovery options. The Professional version is packed with even more features. HDM 15 Suite and Professional users get an update to Windows 10 support for free!
New functions in HDM 15 Suite:
Embedded Recovery Media Builder 3.0 makes it extremely easy and flexible to create your own personal recovery environment
File-level backup/restore for virtual containers
Wipe SSDs user-friendly and permanently
Revised User Interface for easier navigation

New functions in HDM 15 Professional include all of the above, plus:
Agentless protection of Hyper-V guest machines
P2V-Restore from virtual containers
Read the official announcement
Unified, scalable protection solution for heterogeneous IT infrastructures now with enhanced performance, a new powerful deduplication mechanism, the most efficient Exchange database backup and recovery, protection of virtual machines hosted by Microsoft Hyper-V, Paragon's proprietary patent-pending data processing techniques and more!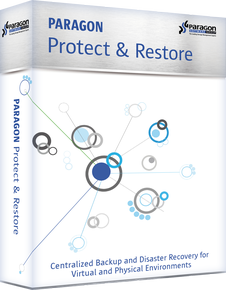 Paragon Software Group releases  Paragon Protect & Restore 3.5 – an advanced backup and disaster recovery solution with centralized IT management for organizations employing diverse platforms and technologies in physical and virtual environments. The new PPR 3.5 delivers rock-solid security in heterogeneous IT environments consisting of domain and non-domain machines.
Paragon Protect & Restore (PPR) provides fast backup and best-in-class recovery capabilities. It ties in seamlessly with hypervisors for agentless backups, VM replication and instant restores. This makes PPR the ideal solution for IT admins of complex IT infrastructures and companies with rather small and basic installations alike. The central management console allows the user to configure backup and retention policies, storage locations, and perform restores, all conveniently from one console.
Learn morea about the key features and benefits.
Moreover, with PPR 3.5, Paragon introduces a new and more flexible licensing model, with options to suit various scenarios.  To find out more about Paragon's cost-efficient starter packages for small and medium-sized companies, volume and non-profit discounts, please send inquiries to sales@paragon-software.com.
To download a free evaluation copy, please visit. To schedule a free webinar, please visit.
Posted in
Uncategorized
by .
Paragon Software is happy to invite all interested users to test the beta version of the upcoming Paragon Boot Camp Backup!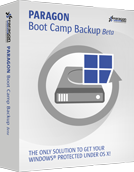 The only solution to back up Windows under OS X provides sector-level backup, incremental imaging, selective restore and much more under OS X 10.10 Yosemite!
More key features and benefits
Become a beta tester and download the product for free!
Five of the most active beta testers, who provide the most valuable feedback or suggestions will receive free commercial licenses of Paragon Boot Camp Backup. However we appreciate any input and all beta-testers will get 30% discount on the final commercial version of program.
Try an absolutely new technological solution before its commercial release and bring your input to get a free license of the commercial product!
Posted in
Uncategorized
by .
To gather typical usage scenarious of the product in order to provide better solutions Paragon Software kindly invites all users of ExtFS for Windows to participate in a short survey!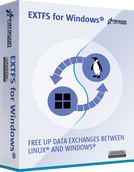 We really  hope our users make use of the product and enjoy its convenience. We will be happy to know more about our users' experience as we are open for a feedback of any kind.
The survey contains 5 short questions and will take just a few minutes to complete!
We appreciate you taking the time to share your experience!
Click to take part in the survey!
A complete data management tool for physical and virtual storage with maximum flexibility for SMBs and enterprises
Paragon Software released a free 90-day trial of Paragon Hard Disk Manager 15 Preview, a complete data management solution with flexible physical and virtual backup formats for businesses. HDM 15 supports the right backup formats for a variety of tasks including archiving or virtualization. Unlike traditional backup methods, HDM 15 supports a wide range of virtual disk formats, making it ideal for use with virtual machines. The Connect VD (Virtual Drive) feature allows IT administrators to set the partitioning and editing of virtual data media in just the same way they would with regular physical hard disks. VD backup features now provide the full set of backup tools, including file complement, incremental backup and others.
New major features include:
·         Virtual container replaces the previous backup archive
·         Recovery Media Builder 3.0
·         Easy virtualization
·         MS Hyper-V backup
·         Incremental, differential and file-based backups to virtual containers
Global Agreements with Kingston Digital Inc. and ZTE Corporation Boost Paragon Software's OEM Presence in Worldwide Mobile Device Market and Underscore Its Strength and Innovation in Embedded System Driver Technology
Paragon's  Universal File System Driver (UFSD) solutions have been licensed by leading technology manufacturers Kingston Digital Inc. and ZTE Corporation to fuel mobile product initiatives, allowing them to deliver upon the promise of high performance and interoperability for their customers.
As mobile device usage continues its explosive growth, with a recent study revealing that greater than 50 percent of online time is now spent on mobile platforms, interest in Paragon's UFSD driver technology is on the rise in the OEM market, according to Tom Fedro, President of Paragon Software Group Corporation.
"Paragon's Universal File System Drivers, including our exFAT and NTFS for Android offerings, play an important role in supporting our tier one OEMs' efforts in the mobility market by ensuring high performance and complete interoperability with storage media of all kinds," said Fedro. "We are very excited to have Kingston Digital and ZTE join our long list of OEM clients leveraging Paragon technology to deliver a powerful, uncompromising user experience."
Paragon Software today has announced record revenue growth for the first half of 2014, besting last year's number by 86 percent for the same period. Due primarily to this year's launch of the company's new Pure Channel partner program, this growth is being driven by the significant increase in the number of new opportunities registered by partners. In addition, the channel partners, resellers and managed service providers (MSPs) participating in Pure Channel are experiencing close ratios of well over 40 percent on the almost 500 new customer opportunities passed on to them through the program.
Focused on helping resellers simplify sales cycles and achieve profitable growth, Pure Channel represents a major overhaul to the company's previous channel program. It stands out in the market because it eliminates the need for traditional revenue commitments, certifications and contracts. The program is built around Paragon Protect & Restore (PPR), the company's industry-leading, image-based BDR product. PPR is optimized for small and midsize business and mid-enterprise markets and designed for physical, virtual and hybrid server environments.
"With Pure Channel, our goal is simple: to help our resellers and MSPs grow their businesses profitably. We've made it our commitment to do everything we can to be the most effective vendor on their line cards; the growth and opportunities we've delivered to date through the program this year – far outpacing the results of 2013 – are just the beginning," said Tom Fedro, president of Paragon Software Group Corp.