Cyclic Backup to Virtual Drive, Merge pVHD Increments, UIM Support for VHDx Format and EFI Support for P2V Restore
Paragon Software releases major new features in Paragon Hard Disk Manager 14 family (includes Suite, Professional, Business and Premium editions) – the all-inclusive data management tools for Windows PC users and IT administrators of small to medium size businesses. Paragon Hard Disk Manager 14 editions offer the perfect set of tools to maintain and administer PCs and work stations with minimal effort over their entire life cycle.
New features include Merge pVHD increments, mount encrypted pVHD, support for VHDx virtual containers and others.
Read the official announcement
Faster, More Secure, Even More Reliable, and With Support for Virtualization and Microsoft's Latest Operating System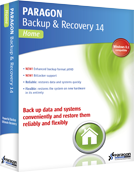 Paragon Software releases Paragon Backup & Recovery 14 Home –  the most reliable and essential backup and recovery tool for Windows PC users whether they are running Windows 8.1, Windows 2000, or something in between. The new edition comes with a host of new and enhanced features to meet the needs of the latest systems, including complete uEFI support, backup and recovery of BitLocker encrypted partitions (thus protecting PC users' data from loss and unauthorized access), and the new pVHD (Paragon Virtual Hard Drive) format for faster and more reliable backup.
"Backup & Recovery 14 simplifies the most important part of data management – regular backups and bare metal recovery. Mobile users using BitLocker will enjoy the ability to image their laptops and have protection against both – data loss and unauthorized data access. The improved image file format provides stress-free backup experience – incremental backups run 10x faster when storing to," said Konstantin Komarov, CEO of Paragon Software Group.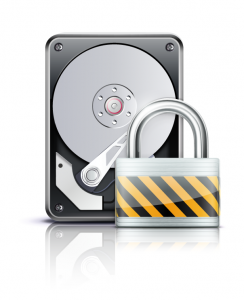 Use Paragon's Backup Tools With Windows BitLocker to Protect Against Data Loss and Unauthorized Access
Approximately 60% of all computers sold worldwide today are portable. Portable computers are taken everywhere: home, vacations, or business trips. It makes them an easy target for criminals, especially for the private data they contain. Flash drives are also an easy theft target. Even a failed hard drive that you send back to your vendor for warranty is a potential threat to your private intellectual property. How can your personal data be protected? With one word – encryption!
Paragon Software Group (PSG) has developed an bylined article and a white paper explaining how to protect data all-around on user's PC, hard drive or flash drive against unauthorised access and data loss. The paper focuses on Windows BitLocker (data encryption) and Paragon's backup software. Providing support for BitLocker, the native encryption feature in Windows, Paragon Hard Disk Manager 14 (HDM 14) allows users to protect valuable or private data not only from accidental loss but also from unauthorized access. HDM 14 delivers faster data protection than BitLocker, as well as data recovery of BitLocker encrypted partitions.
For more information please contact pr@paragon-software.com.
Provides Tight Integration with Hypervisors for Agentless Backups, VM Replication and Seamless Restore
Paragon Protect & Restore (PPR) was selected by tire manufacturer Greenball Corp. for centralized backup and disaster recovery. "We are very excited to welcome Greenball into the Paragon family," said Tom Fedro, president of Paragon Software Group. "In 2013, we introduced PPR as a flexible, cost-effective software solution that provides tight integration with Hypervisors for agentless backups, VM replication and seamless restore for virtual and physical operating environments all through a centralized, easy to use interface."
Paragon Protect & Restore is an innovative all-in-one software solution for backup and disaster recovery for virtual, physical and cloud environments offering protection for an organization's entire IT infrastructure. The transparent backup administration stores backups according to company requirements and archives them to second-tier storage, e.g. the cloud or a remote office location. A convenient central management console offers complete control of all backup policies, storage configurations, and retention policies.
For questions, or to request an evaluation copy or schedule a demo, call Paragon at (888) 347-5462 or visit http://www.protect-restore.com.
Provides Fast and Reliable Disaster Recovery with Flexible Licensing Options
Vancrest Health Care Centers selected  Hard Disk Manager (HDM) for backup, recovery and disk management for the entire organization comprised of nine separate facilities across Ohio.
HDM is a software suite that offers system imaging as well as file-based backup for disaster recovery, to protect data, minimize downtime, and lower data storage and management costs while ensuring business continuity through near-instant system recovery. Furthermore, the software suite includes a set of disk management tools for live server migration and virtualization (P2V, V2P, V2V, and P2P), partitioning and alignment, along with secure disk wiping.
After extensive online research and hands-on evaluations of several of the top-tier backup and recovery vendors, Eric Burk, director of technology services at Vancrest, decided upon Paragon Hard Disk Manager. "We studied a lot of different product reviews to develop a short list of prospective vendors. Paragon's suite fit all of our needs and was competitively priced," said Eric Burk. "Our spot testing was very successful; I would recommend Paragon's solution to other colleagues who are looking for a great product that comes with fantastic tech support."
Posted in
Uncategorized
by .
Support for UEFI, All Types of Migration (P2V, P2P, V2P, V2V), and Windows 8.1— Plus More Efficient Backup ImagingTechnology to Virtual Containers
Paragon Software launches Paragon Partition Manager 14 Home, Paragon Partition Manager 14 Professional and Paragon Drive Copy 14 Professional – the most essential, Windows 8.1-compatible tools to assist PC users and IT enthusiasts to perform drive partitioning of any complexity as well as data or system migration and virtualization fast and safely. PM 14 and DC 14 provide full support for UEFI configurations in Windows and Recovery Environments.
Paragon Partition Manager 14 is the fastest and most reliable partitioning software available on the market to easily handle all PC data partitioning tasks.
Drive Copy 14 Professional guarantees the most capable and flexible computer copying or migration of any software and hardware combination to any physical drive or virtual environment.
In PM14 Paragon introduces the pVHD (Paragon Virtual Hard Drive) format – a special technology, optimized for storing backups of virtual and physical machines. pVHD is very efficient in handling incremental chains, data de-duplication and synchronization. pVHD allows backups to be as little as one-quarter of the size of the original objects. Backup images can be stored in either the old PBF format or the new pVHD.
Windows 8.1 support and new user-friendly interface fully compatible with the Windows 8 streamlined, tile-oriented interface. Complete UEFI support, enhanced backup format, Windows storage spaces support and much more!
Learn more key features in the new product editions
Paragon Software announced the launch of Paragon Hard Disk Manager (HDM) 14 Business and Paragon Hard Disk Manager (HDM) 14 Premium editions, following last month's release of the home-user products, HDM 14 Suite and HDM 14 Professional. HDM 14 offers the most extensive set of imaging and disk management utilities for administrators, including backup and disaster recovery, live server migration (P2V, V2P, V2V, and P2P), virtualization, partitioning, partition alignment, and secure disk wiping. Flexible licensing options are available along with the most competitive reseller margins in the industry.
"Since 1998, Hard Disk Manager has been the utility of choice to protect systems and data for field engineers, IT administrators and desktop support technicians," said Tom Fedro, president, Paragon Software Group. "With the launch of HDM 14, we have raised the bar even further offering the most comprehensive disk-management suite available to empower our users to confidently address any sever- or workstation-based technical issue they encounter."
Paragon's image-based backup and recovery technology is entrusted by airports, the International Space Station, universities, global manufacturing companies and value-added resellers (VARs) in every industry.
For questions, evaluation requests or to schedule a product demo, call Paragon at (888) 347-5462 or visit www.Paragon-Downloads.com.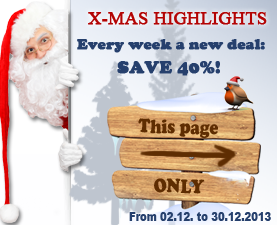 EVERY WEEK A NEW DEAL!
Dear Friends,
This year, from December 2nd to 30th we are offering a selection of our best selling products for a special Christmas price. Check every week not to miss out the latest offer! Offers are only available at the page.
We would like to wish you and your families a wonderful holiday season!
Sincerely Yours,
Paragon Software Team