Keeping personal information truly confidential is something of a challenge in the modern world. Our every move is being recorded, with eyes watching from each corner. It may sound paranoid, but this is the new reality. With our smartphones, social media, and messaging apps, almost everyone is now an open book.
One of the safest ways to keep your information secure is to store it in on your Mac's solid-state drive (SSD) without access to an internet connection — but that's nearly impossible these days, right?  For most of us, it's generally good enough just to be careful when browsing the web and avoid clicking any suspicious links.
But let's take a look at the worst-case scenario: What if your information is stolen or taken away from you by an employer, roommate, or even the government? What if you decide to sell or donate your Mac? It ultimately doesn't matter who got access to it — it's imperative that you destroy personal data before the bad guys grab it.
So how can you make sure your sensitive data doesn't fall into wrong hands along with your hard disks (HDD) or other media? Physically shredding old disks into tiny pieces is impractical, even if it may ultimately be the safest data method of destruction.
For years, OS X has allowed users to erase data from disks using native tools included with Apple's Disk Utility. When you select a volume in Disk Utility and click the Erase tab, you can select Security Options and choose how many times the media will be written over. But this procedure is very time-consuming, and you can't wipe free space on the disk with this method.
Unlike traditional hard drives, it's no trivial matter to recover data stored on SSDs, due to the way the hardware optimizes storage to reduce wear and tear. But this is by no means foolproof, since there are readily available tools capable of easily reconstructing SSDs that have been erased.
One simple way to protect data is to encrypt it from the very beginning on a new SSD or HDD using FileVault 2. This is a full-disk encryption option that first appeared in OS X Lion 10.7, which keeps your startup volume encrypted at all times. Whenever you boot your Mac and log in to the account via FileVault 2, OS X encrypts everything written to the disk and decrypts everything that being read.
Erasing a FileVault-encrypted volume discards the decryption key, turning your disk into an unreadable mess. Without the key, the erased data is as good as gone. The only problem with this solution is that should you forget your account credentials or lose the recovery key, your data will be permanently lost.
So we are left with the only suitable option: Wiping the drive. When you wipe a HDD or SDD, you erase everything on the disk, including data you previously deleted that might still exist.
When you format a hard drive or delete a partition, you usually delete only the file system, making data invisible but not entirely erased. You need to take an extra step to clean the hard drive completely using specialized data wiping tools. This software works by writing over every divisible part of the drive, used or otherwise.
One of the best tools on the market for a logical-level wiping of your hard drive is Paragon Hard Disk Manager for Mac. It supports all Intel-based Macs, providing tools to quickly and efficiently sanitize hard disks to protect valuable information.
You can irreversibly destroy all data on your disk in compliance with the major national government and military data standards. For only $39.95, you receive a powerful tool to manage data on your hard disks, and keep valuable information completely under your total control.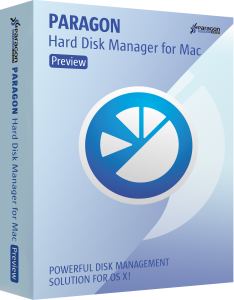 System Integrity Protection in OS X 10.11
El Capitan support;
Core Storage backup and restore;
Snapshot-driven backup;
Learn more about Paragon Hard Disk Manager for Mac