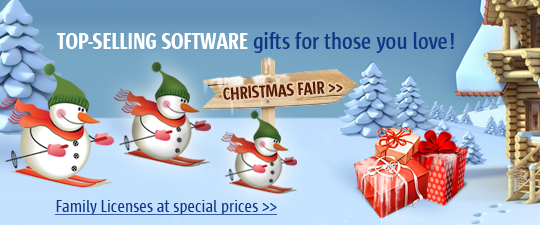 Dear Friends,
Paragon Software invites you to visit Family Christmas Fair!
Find the best gifts for your loved ones on our CHRISTMAS web page! Here you will find a variety of Paragons top-sellers packed in special FAMILY license editions!
Want to get extra 5% discount? Make your cherished purchase via Paragon Facebook page!