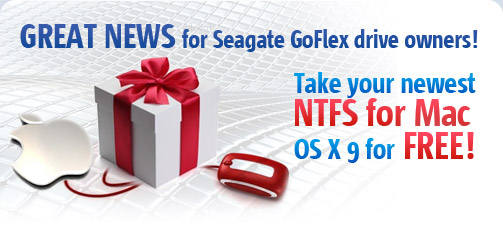 Paragon is offering the best deal for all Seagate GoFlex disk OWNERS who perform cross-platform computing!
Get special edition of Paragon NTFS for Mac OS X 9 for Seagate GoFlex for FREE!
The product is available to install on every Seagate GoFlex disk purchased since May, 2010. Experience the outstanding features of the unique NTFS driver from Paragon with the newest 9th version even if you haven't installed the previous, 8th one.
Join us on Facebook to learn more and GET your FREE license!
Please note that the offer is time-limited and expires on July 1, 2011