Pa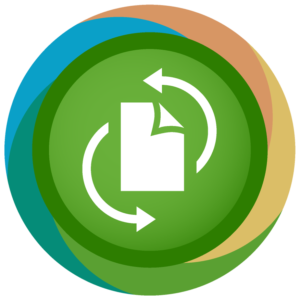 ragon Backup & Recovery 16 is an advanced backup and safeguarding software that enables private users to perform complex backup tasks with ease. Thanks to Backup and Recovery 16, there is absolutely no need for deep IT skills or advanced computing knowledge in order to protect files and folders, partitions, disks or even the entire system. Paragon Backup & Recovery makes PC protection child's play.
Software wizards
Not sure which setting is most suitable? No need to worry! The powerful software wizards of Paragon Backup & Recovery 16 guide users step by step through the backup jungle – and the newly designed UI will clear the path!

Backup Job Wizard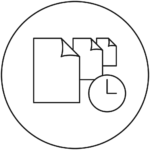 The Backup Job wizard is the ultimate in automated backups. Thanks to intuitive presets, less than 8 clicks are needed to set automated backup jobs for the entire windows system, single files, folders or partitions.
However, advanced users get the full control at their hands and can refine and modify existing strategies or define custom ones.
Set-and-forget technology: continuous PC protection without questions
All backup technics: including incremental backup, file based backup, differential backup, full backup, backups of particular file types, backup to virtual hard disks…
Flexible scheduling: daily, hourly, weekly, monthly and even erratic schedules are possible (e.g. daily, every second week, not on Wednesdays and Fridays)
Powerful retention mechanism: automatically deletes older backups. Based on intuitive presets or manual definitions. Backup & Recovery automatically ensures that the most recent backup is always available.
Pinned backups: exclude single backups from the retention policy with a single click
And many more
NEW: Backup Strategies:
Backup strategies enable to easily set and run backup jobs. Strategies are a settings layer that covers general settings that are needed for most backup tasks.
Existing presets are as follows:
Daily backup: incremental backup job with daily execution and automated retention
On-demand backup: backup job without scheduling for manual execution – full backups only
Weekly backup: one full back up once a week
Single backup: daily full backup, retention set to keep only one
While the daily backup job is our recommendation, users can design their very own strategy with Paragon's new backup strategy design tool.
Single Backup Wizard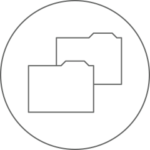 A handy and easy to use wizard for one-time full backups. Define what should be in, define the target and run the backup – that's all!
It's perfect to perform quick system or file backups e.g. during maintenance work or prior to updating the system.
Restore Wizard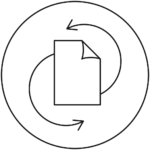 The mighty restore wizard rules restorations of all kinds. Equally useful for retrieving the entire system, a disk or partition or only single files, the restore wizard puts the user in full control.
File transfer wizard
The file transfer wizard lets users easily transfer files from one location to another. Even though it carves out a lonesome existence in most circumstances, its relevance skyrockets if disaster strikes. The file transfer wizard combined with the recovery media helps rescue all types of files, even if the system fails to boot.
Recovery Media Builder
The recovery media builder is in fact another easy wizard for creating a WinPE recovery media based on the client's Windows system.
WinPE-based recovery environment
With the WinPE-based recovery media, you'll get a handy tool which lets you perform most tasks from a bootable USB stick. This is perfect to rescue files, fix boot problems or perform a bare metal restoration, even if the system fails to boot.
Advanced Settings
Backup & Recovery 16 was designed to enable everyone to protect their digital belongings – and not only advanced users . However, Backup & Recovery 16 manages the balance and provides numerous advanced possibilities such as Bitlocker support, compression level control, backup to virtual hard disks (e.g. vmdk, vhdx), file exclusions, and many more.
This makes it an interesting tool even for advanced users.
Enterprise class technologies
Paragon Backup & Recovery 16 is stuffed with enterprise-class technologies such as the rock-solid, time-tested proven backup engine or the advanced Paragon backup archive PVHD (Paragon virtual hard disk). PVHD provides a range of benefits which includes below examples:
Drive letter can be assigned (mount backup archives)
Close to common virtual hard drives -> easy to convert and use them in virtual machines
CRC (continuous redundancy check) included: automated consistency check, no storing of corrupted files – instead, the engine will report errors immediately
CRC calculation does (almost) not consume computing resources and no additional I/O operations needed. Backups will run faster and backup to the network is much more efficient compared to 'classic' integrity checks.
However, Paragon Backup & Recovery 16 is not limited to above examples. Why not try it yourself? Download and activate the Software until 1st of November and you'll get it for free!