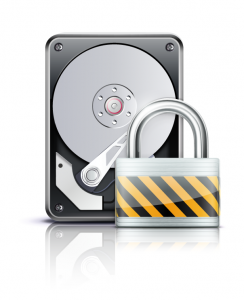 Use Paragon's Backup Tools With Windows BitLocker to Protect Against Data Loss and Unauthorized Access
Approximately 60% of all computers sold worldwide today are portable. Portable computers are taken everywhere: home, vacations, or business trips. It makes them an easy target for criminals, especially for the private data they contain. Flash drives are also an easy theft target. Even a failed hard drive that you send back to your vendor for warranty is a potential threat to your private intellectual property. How can your personal data be protected? With one word – encryption!
Paragon Software Group (PSG) has developed an bylined article and a white paper explaining how to protect data all-around on user's PC, hard drive or flash drive against unauthorised access and data loss. The paper focuses on Windows BitLocker (data encryption) and Paragon's backup software. Providing support for BitLocker, the native encryption feature in Windows, Paragon Hard Disk Manager 14 (HDM 14) allows users to protect valuable or private data not only from accidental loss but also from unauthorized access. HDM 14 delivers faster data protection than BitLocker, as well as data recovery of BitLocker encrypted partitions.
For more information please contact pr@paragon-software.com.