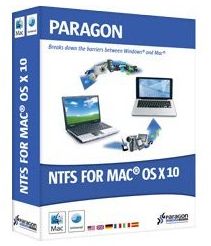 We're happy to offer 49 boxes of Paragon NTFS for Mac OS X 10 for a special reduced price of 9 GBP (instead of 13 GBP)!!
The boxes are available in English, French, Italian, Spanish and German languages through the Amazon UK!
Be in time to grab your favorite software for a special price of 9 GBP only and tell your friends about the offer!
Click here for more details about the price and delivery.