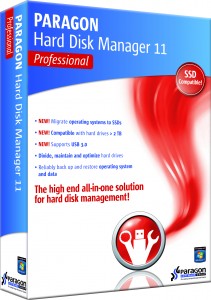 Home office and PC users can utilize the widest variety of basic-to-advanced backup, migration, partitioning, optimization and disk management tools contained within one product!
Hard Disk Manager 11 Professional – is an integrated set of powerful tools that is specially designed to tackle most of the problems encountered while using Windows PC.
It includes all the latest technologies in managing stand-alone Windows® environments: drive partitioning and file system optimization, disaster recovery and system migration, data sanitization and boot management for both, virtual and physical systems. And it's open to Boot Camp users as well!
Learn more about the product