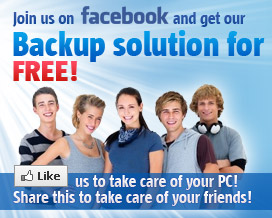 Dear All,
We invite YOU and YOUR FRIENDS to take part in amazing 3-days-Giveaway of our PREMIUM BACKUP SOLUTION, starting April 19, 9:00am (EST) on Paragon FACEBOOK!
Click "LIKE" button NOW to STAY TUNED! Think of your friends and share the news!
We look very forward to seeing you on Paragon Facebook!
Sincerely Yours,
Paragon Software Team