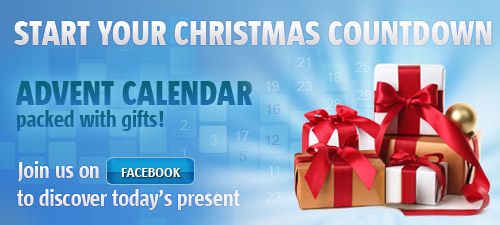 It's 24 days until Christmas Eve – let us fill this time with magical discounts!
Advent Calendar works simply: amazing GIFTs will follow each other 24 days long with no pause counting down the days until Christmas!
The SOONER you ENTER the MORE presents you'll get!
Have fun and don't forget to invite your family and friends – everyone is welcome!