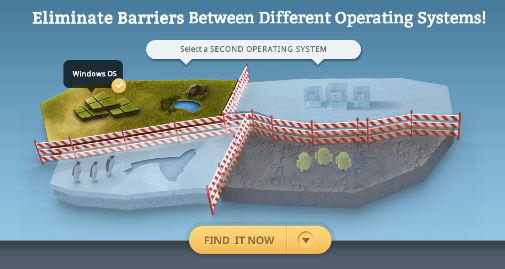 The Largest Selection of Cross-platform Tools for Users of Incompatible Consumer Electronics on Android, Windows, Mac OS X, Linux
Paragon Software is happy to invite every user to visit a new portal — a very special place hosting a comprehensive selection of essential free or inexpensive tools for users of multiple devices seeking to solve incompatibility issues on consumer electronics.
Users of PCs, smartphones, audio and video equipment, TV sets, DVD players, digital cameras, and camcorders increasingly need to interchange data content between various incompatible systems. To solve the interoperability issue, Paragon Software has developed eight essential tools (seven drivers and a converter) to guarantee full high-performance read/write access to volumes of the most popular file systems (NTFS, HFS+, Ext2/Ext3/Ext4, etc.) under various platforms (Android, Windows, Mac, Linux, etc.) where these file systems normally are not supported.
Paragon Software's cross-platform tools are based on the company's exclusive Universal File System Driver (UFSD) technology and enable any device to communicate and share files regardless of its operating system. Beyond access, the tools provide the highest data throughput speeds possible — equivalent to, or exceeding, native performance.
In an engaging, interactive way, the new portal invites you to pick two platforms. The portal then suggests the right software to solve the incompatibility issue and gives the user an opportunity to download it. TRY now!