Paragon Software releases Linux File Systems for Windows. Now you can easily access disks and partitions formatted under the most common Linux file systems directly from your Windows PC. Linux File Systems for Windows by Paragon Software offers high-speed access to Linux file systems and supports Secure Boot protocol — there's no need to turn off the driver when working with Linux volumes.
Features:
Create, read, modify, copy, delete files on ExtFS volumes.
Read files on Btrfs, XFS volumes.
Full support for Secure Boot protocol.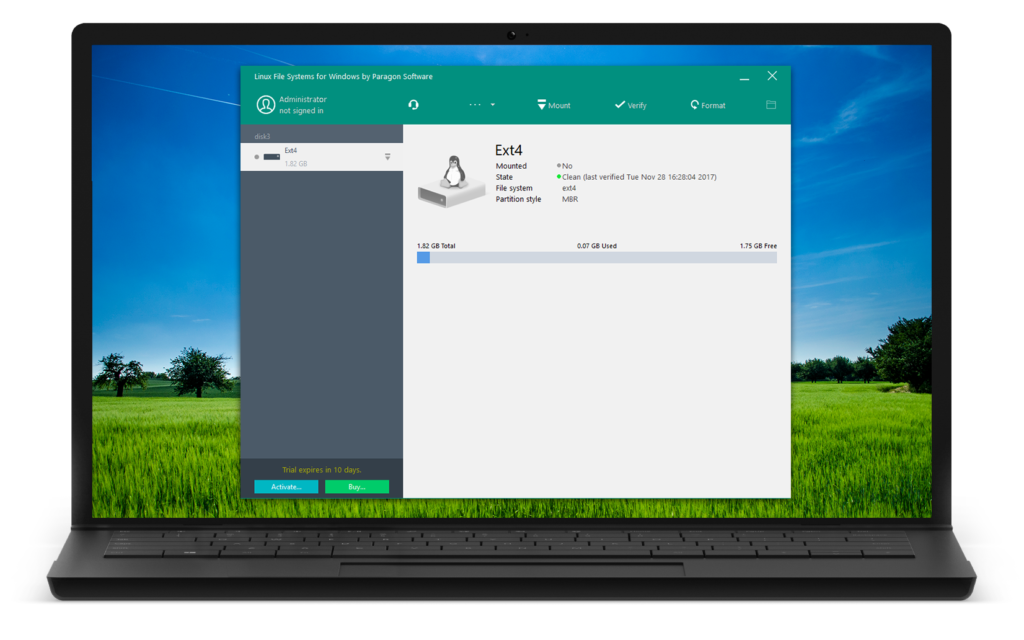 Supported Operating Systems:
Windows 7, 8/8.1, 10 (x64/x86)
Windows Server 2008, 2012, 2016 (x64)
Availability:
Download a 10-day trial version from https://www.paragon-software.com/home/linuxfs-windows/. The trial period can be extended by sharing a post about the product on Facebook.
If you have already purchased Paragon ExtFS for Windows or Paragon ExtFS for Windows Professional, you can upgrade your product free via MyParagon account at https://my.paragon-software.com/#/login.
New users can purchase Linux File Systems for Windows for $19.95.
About Paragon Software
Since 1994, Paragon Software has been delivering reliable software products and technology solutions that every day help users, IT professionals, and businesses keep data healthy and safe. We offer file systems and storage management, deployment and migration of heterogeneous appliances and systems, data protection, business continuity and disaster recovery for hybrid environments. Our global business partners include AJA, Asus, QNAP, Western Digital, ZTE, and many others.